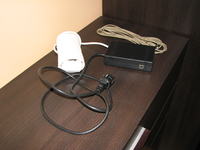 Presented here construction uses FT232 which really works the same as FT245 and is easier available. The FT232 can be soldered using a simple soldering iron, it does not even require changing the tip. Use a liquid flux (rosin in alcohol) and remember to extract tin. The design of PCB can be found here:
LINK
. You do not have to put components associated with the LED and resistor responsible for pin 12 of the FT245, because it is unnecessary for FT232.
Another original idea is to use the divider and 4-wire cable, which results in such a thing: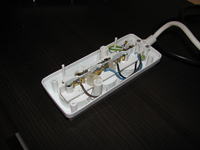 It may be not very safe (remember to be extremely careful while making this contrustion) nor professional, but it fulfills its task.
Pictures: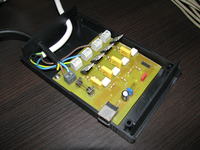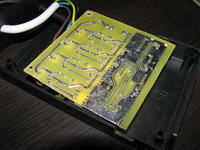 Link to original thread -
Sterownik USB na FT232 do Discolitez