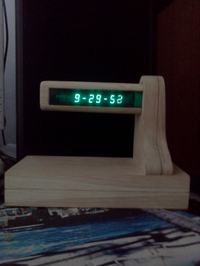 This is a construction of clock based on IW 18. Its main element is Atmega 8515. It is a modified popular project, which can be found on the Internet.
Modifications include changing the external generator into an internal generator 8MHz in Atmega. There is also a mistake in the original schematic and PCB near PCF 8583. The capacitor should be connected to the plus of supply instead of the ground.
Instead of trimmer for precise set the time clocking, there is a normal capacitor, so the clock has an error of 4s per day, but when you do not have the possibility to check the frequency with a meter and set accurate time (there will always be an error), the clock adds 4s per day.
The housing was made of an oak wood (from one piece so that the grain fits). It was also painted using wood stain and a layer of varnish on that. The main disadvantage of the housing is that there is no possibility to exchange the lamp when it is damaged. You can add a copper plate where there are buttons and brightness switch.
Pictures: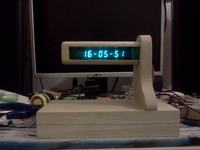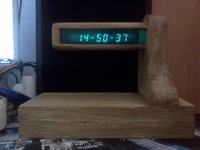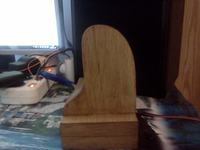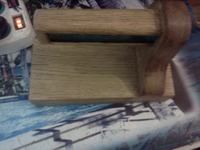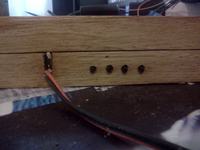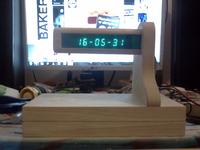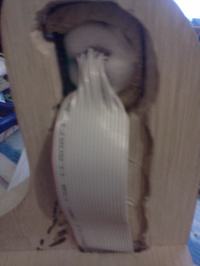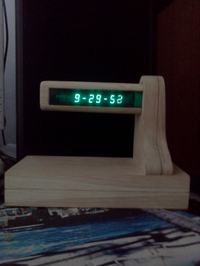 Link to original thread -
Zegar na lampie IW 18