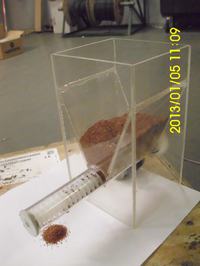 Presented here design is a useful item for everyone who want to keep an aquarium with fish and do not have time to feed them manually. It was made of 3mm thick plexiglass glued using glue for PVC and a pipe made of plexiglass (dimensions: 20cm long, diameter 25mm, diameter inside 22mm). The screw was turned of teflon and its diameter is about 20mm. As well you can use a screw of laser printer cartridge where in most models the toner is mixed by such a screw, or a drill for wood. The drive was made of an engine with motoreductor, disassembled of a disco effect. Sprockets were disassembled from an old printer.
The device uses a driver that provides a possibility to set the operation time to 1-99 seconds, thus the dosing is set depending on your needs. Since that, there is no need to control the speed.
Remember to crush the fish food before inserting into the feeder, so that bigger pieces do not clog it.
Pictures: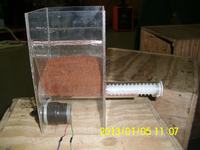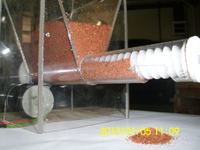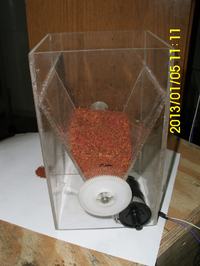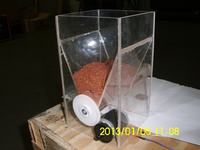 Videos of operation:
Link to original thread -
Kopia ślimakowego podajnika pokarmu dla rybek