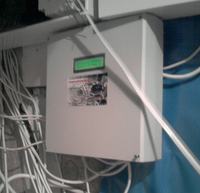 Presented here device is a universal GSM driver. In the basic version, it has 6 galvanically isolated independent inputs, 6 galvanically isolated independent NO/NC outputs and the supply voltage presence measurement (simple system – it is, or it is not).
The device receives and recognizes previously encoded text messages. Format of the messages is PDU. On this basis, the device executes certain operations.
The fact of carrying out a function is indicated by sending a message.
It is also possible to program carrying out certain functions only after calling the number of the device (that identifies the number of caller).
Messages are displayed on the display (such as the last command).
The device is equipped with a number of LEDs that indicate the correct operation of the key parts of the system.
Examples of application:
entrance gate control (information about opening/closing the gate)
garage gate control (information about opening/closing the garage gate)
alarm system control (information about enabling/disabling the alarm, alarm in the building, power outage, alarm system sabotage)
In order to communicate with the device, use any GSM phone supporting PDU mode.
Board was designed in KiCad. The board was made in thermal transfer method and painted using EnSolder. Program was written in C.
Pictures: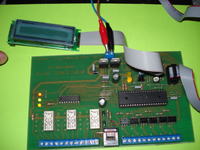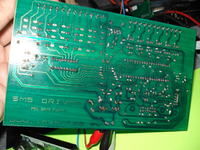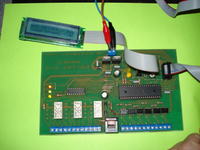 Link to original thread (useful attachment) -
Uniwersalny sterownik GSM (SMS/TEL.)