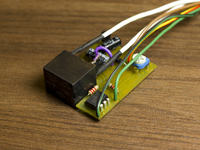 Presented here circuit of timer type relay can be used as an universal time circuit closer (for example in a car for warming the rear window).
After grounding to the PB2, the relay switches on. Time is controlled by potentiometer in the range from 1 second to 15 minutes. Through PB0, you can change the range of time setting. If it is not connected, that time is from 1 to 60 seconds, after grounding, it is from 1 to 15 minutes.
Program was written in Bascom. Delay is implemented by the function: Wait, which is fully sufficient for this purpose.
The boards were made on CNC milling machine. And protected with solution of rosin in isopropanol.
Gcode was generated bu gcode.ulp script in Eagle. The surface of board was mapped using etch_z_adjsut2.2.py that modifies file gcode. All that was carried out under the control of LinuxCNC (EMC2).
Pictures: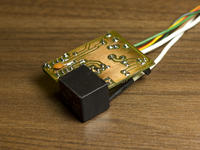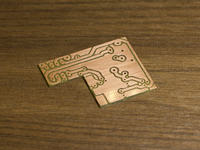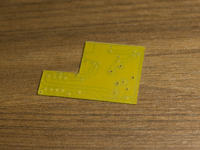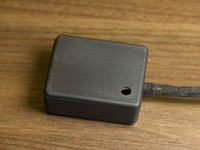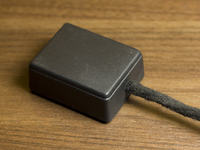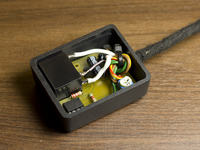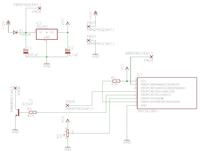 Video:
Of course you can use NE555 instead of Attiny13 – this would be more economical solution.
Link to original thread -
Prosty przekaźnik czasowy na attiny13