Hi everyone,
Im trying to simulate this converter but there is something wrong with my circuit.
I am not sure if it is the circuit itself or maybe the values. I dont need it to work with any specific values, I just need to check the wave forms.
Here is my circuit: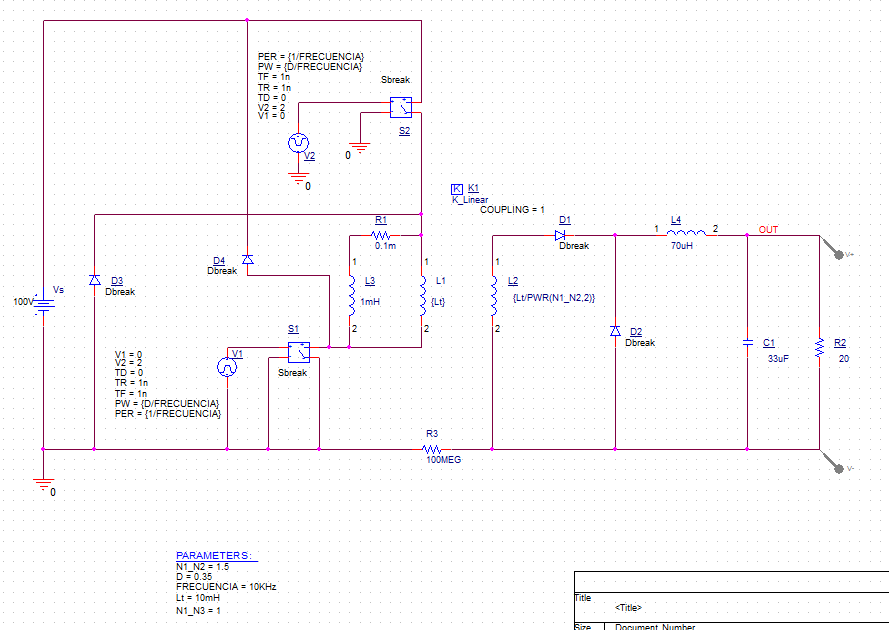 Please someone take a look, it is probably an obvious thing but I can't figure it out.
I attached the pspice files.
Thank you