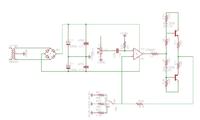 Scoping the op-amp output with a 1khz sine input signal. The supply is shown in blue (25-26V with a couple of volts of ripple):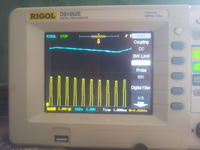 Scoping the op-amp output with a 20hz sine input signal: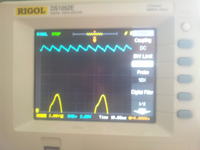 The tests are done without load connected. The OPA454 is supposed to output about 1V close to the rails, but it starts clipping 6-7V from the rail. When testing with a 20hz signal the op-amp starts doing some odd distortions even sooner (8V from the rails). I have a 10Ohm shunt to be able to measure the actual current output of the op-amp, but it measures to about 4-5mA which is expected and no where near being current starved. The op-amp should be able to output about +/-24V shouldn't it?
Last edited by a moderator: