Good day to all.
I would to ask for any suggestions and ideas regarding this.
The output of charge pump without a switch is 3.85V which is already enough for my application). However, when there's a PMOS switch already
it's output become 3.25V. There's a 0.6V drop.
I want the CP output to be as high as possible.
Shown below is the figure of charge pump, switch and the load.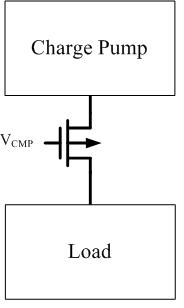 Thank you.