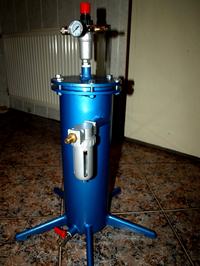 It is a construction of breathing filter for a person that uses a sandblaster. The device is a very useful element of equipment protecting your health. Assumptions of this project are the cheapness of construction and exploitation as well as quality compared to factory brand filters.
Elements needed for this construction:
pipe Ø 159
pipe Ø 120
drier, filter with quick releases
2x half-mask filter A2, anti-dust half-mask filter
air filter CPF 20
nipples, pipes, end of the hose valve, screws
speaker column stand
die
silicone
glue
plastic fan of electric engine
spring
inner tube
Work: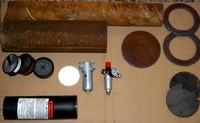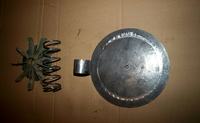 This filter was to use the principle of a cyclone filter. In order to make that, the air inlet was placed on the side so that the air entering is swirling, with precipitation of unwanted particles which could not be trapped by the front drier.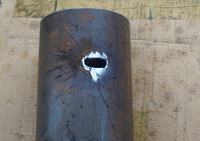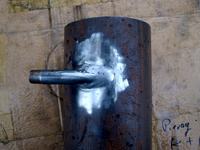 The inner pipe should be 5cm shorter than the housing of the entire filter, so that swirling air between walls can be pushed from the underside of the filter insert.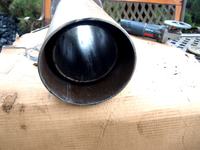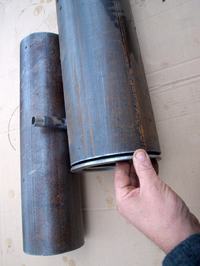 A pipe was soldered to the bottom. A spring was put on this pipe. On that, the engine fan was put, which is a filter insert. The spring is to push the set of filters to the seals.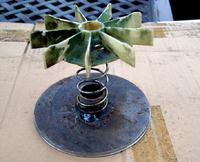 At the bottom there is a condensate drain valve. After welding flanges and the bottom, you can weld legs.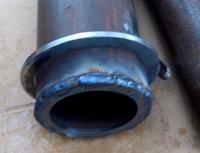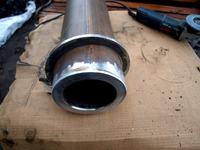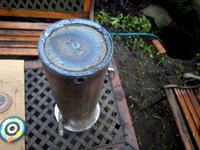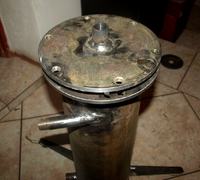 Legs of the filter were made of an old base of speakers.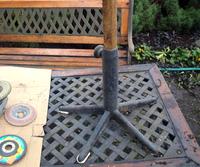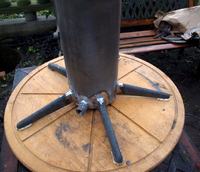 Filter insert was made of filter CPF20 and two half-mask filters A2 and anti-dust half-mask filter. Because filter CPF20 has a slit, it was glued by hot silicone glue and the seals were cut from the tube, all that was combined together and stick together using a reinforced adhesive tape.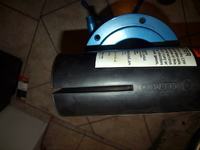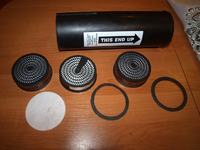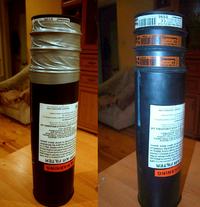 After painting both the filter housing and lid, two seals were cut from the tube, glued using silicone to the lid and the whole was screwed.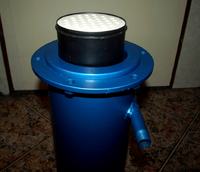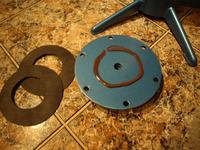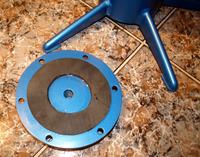 And pictures showing the final effect: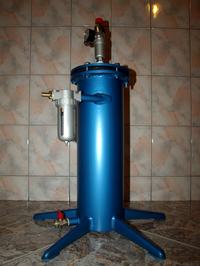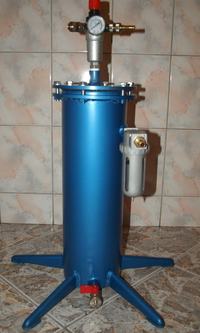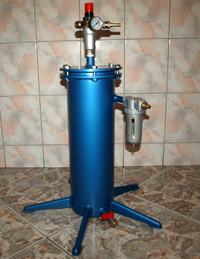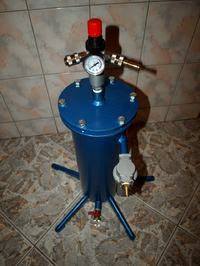 Link to original thread -
Filtr do oddychania dla piaskarza