Joined

Jan 17, 2008
Messages

390
Helped

11
Reputation
Reaction score

9
Trophy points

1,298
Location
Activity points
Have a loaner differential test fixture for evaluation purposes. Made by picoseconds pulse labs. pspl 5310A. I was expecting to see a short on the VNA smith chart when I shorted the two leads, an open on the VNA smith chart when the leads were unconnected instead i saw the following:
I made sure my VNA was calibrated prior to hooking up the test fixture.
Is this what I should expect to see from this this differential test fixture? Looks broken to me.
75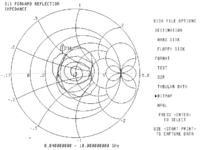 open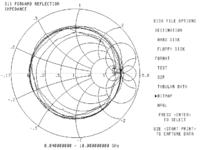 short