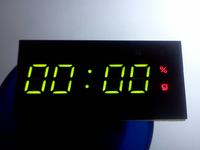 It is a display based on specialized register SCT2024. This display was designed for static control 16 LEDs, which allows static activation of dual seven-segment display.
Display used in this design was disassembled from another device. It is a multiplexed display, it is equipped with 6 common anodes, 9 cathodes. It is multiplexed by means of SCT2024.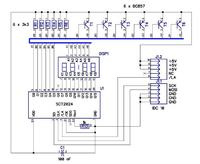 As you can see in the schematic, some lines of SCT2024 through PNP transistors (BC857) power the display anodes, the other lines operate simply as current sources for LEDs in the display.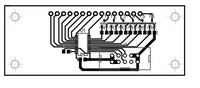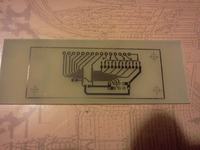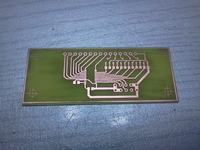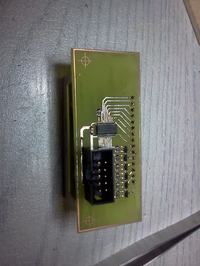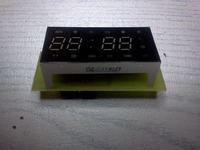 The schematic and PCB were designed in Dip Trace, free version (up to 300 soldering points). The board was made in thermal transfer method, because there was no point to use photo transfer method for such a small board. It is good to clean the laminate using a cloth dipped in acetone.
Link to original thread (useful attachment) -
Wyświetlacz multipleksowany przez SPI