Hi every one !
I am researching interface between 4550 and sdcard
I have a schematic of 4550 and sdcard but i have several problem
My schematic: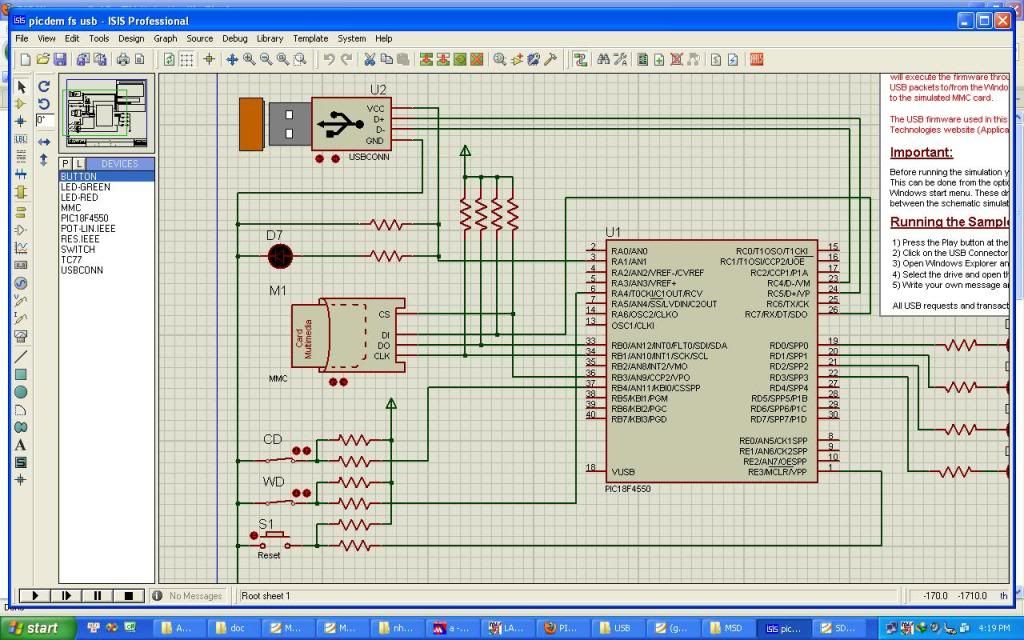 My query,sd operate with voltage 3,3 V
I see above shematic the interface pin sdcard and pic directly connect(PIC 4550 is 5V)
Please help me above shematic is true or false !
If false please give me a solution !
I am beginer in hardware and perhaps my question rather stupid.
But i hope i will receive many helping !
Thanks every one alot !