I want to design a Phase Shifter at 10 GHz using FR4.
I am using branchline coupler followed by two varactors at port 2 and 3 (port 1 is input and 4 is output).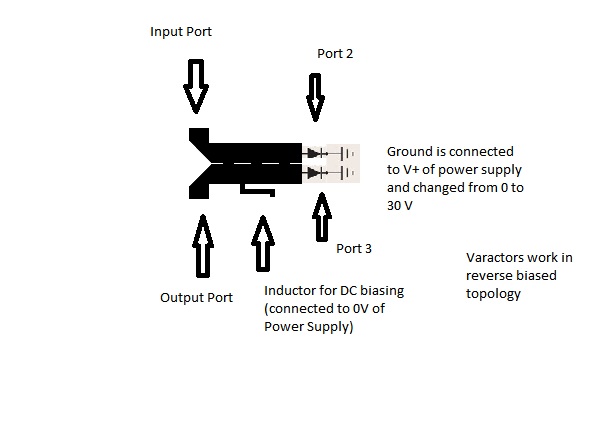 Although FR4 is not suitable for high frequencies but I am getting S11 and S22 below -14db at 10 GHz
The problem is in Phase of S21,
I am getting no phase change at 10 Ghz in whole biasing range
Instead I am getting phase change at 2 GHz (around 40 degrees phase shift)
varactor diode supports upto 12Ghz frequency.
I cannot figure out any mistake
Need help urgently!