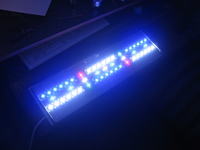 Presented here device is for everyone who want to save energy on sea aquarium lighting. This LED light was based on a fluorescent light 4*24W T5, and more specifically, the construction uses its housing. Hot air is removed by small suction slot on the top of lid. The total power of the light is 147W. LEDs are powered from voltage power supply 24V through current drivers MBI6651.
List of LEDs:
XP-G Cool White 3 strips x 6 pcs
XP-E Royal Blue 3 strips x 6 pcs
XP-E Blue 6 pcs
XP-E Neutral White 3 pcs
XP-E Red 2 pcs
XP-E Green 2 pcs
Spectrum of LEDs Cree XP-G Cool White is very similar to spectrum of PAR required for plants. Adding LEDs RB and B, the band in the area of the greatest absorbing by photosynthetically active plant cells, is increased.
LEDs XP-G work with current 1,1A and XP-E 0,9A. The whole is mounted on a heat sink with milled cavities for fans and drivers. Color and light intensity is set by simple PWM generators on NE555, but you can make a driver that ensures far better opportunities. Board is coated with dissolved rosin. Remember to protect the LEDs and driver board against the influence of water (humidity) using, for example, plexiglass or another material that allows light passing through it.
The last pictures show the light over aquarium mounted temporarily and the aquarium itself.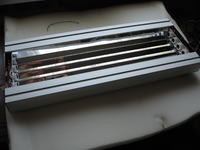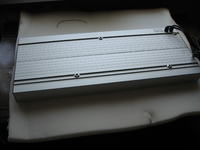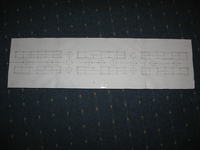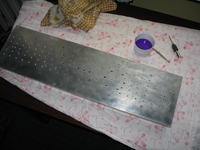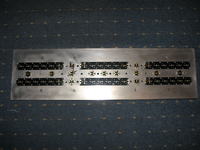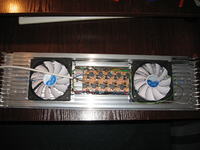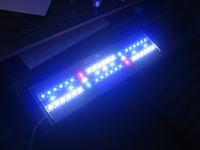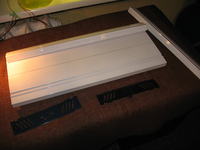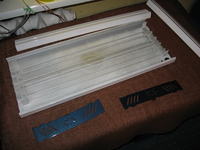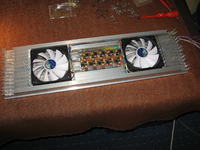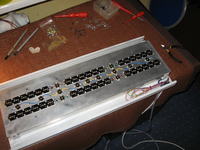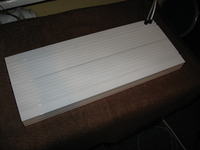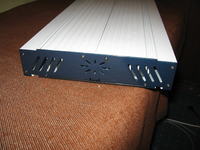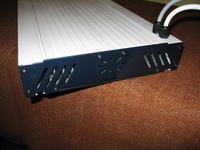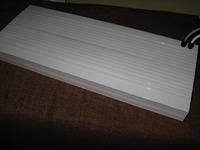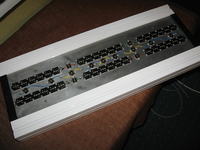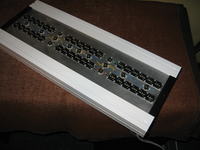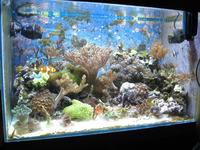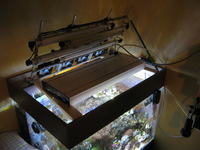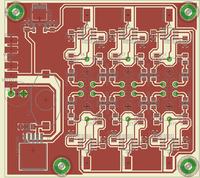 Link to original thread (useful attachment) -
Lampa LED nad akwarium