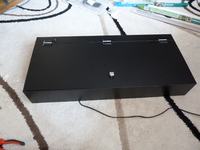 This is a design of lid for 112l aquarium – a perfect solution when you are not satisfied with the lid you already have (for example there is a problem with light, the lid does not provide correct placing the cable).
It was assumed to make a lid with 2 fluorescent lights T5 with a possibility to add next lights, depending on your needs. The fluorescent lights can be placed in any position under the lid, so that most of the cleaning work in the aquarium could be carried out in the full light.
List of elements:
foam PVC pieces purchased to size:

element no 1: 352 x 120 x 5 mm (2 pieces)
element no 2: 352 x 80 x 6 mm (2 pieces)
element no 3: 812 x 120 x 5 mm (2 pieces)
element no 4: 790 x 80 x 6 mm (2 pieces)
element no 5: 802 x 302 x 10 mm (1 piece)
element no 5a: 802 x 50 x 10 mm (1 piece)

hinges for the PVC pieces
electronic ballast for 2 T5
fluorescent lights
splash-proof luminaires
reflectors
switch
curtain rod
knob for flap
veneer
ballast cover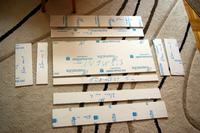 Elements 1, 2 and 3, 4 were glued and then combined using screws. In the rear wall there were made holes for the filter pipes and heater.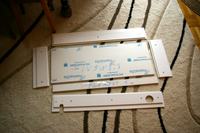 Sometimes there is not enough space between the aquarium and the wall, so you have to put the electrical equipment inside the aquarium. Ballast cover is a standard profile for cables protection.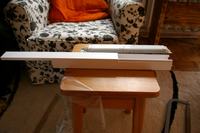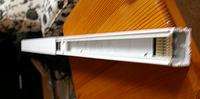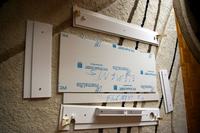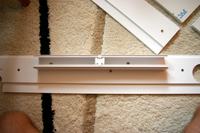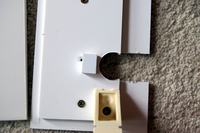 Ballast cover was sealed using silicone.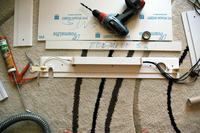 Sides were linked by glue and angles.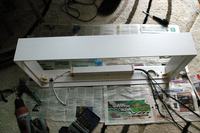 The flap needed a point of support in the middle: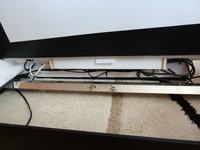 Reflectors hang on the curtain rod on plastic pins for attaching the cables to the wall. The curtain rod is put on the lid on angles and pieces of PCV.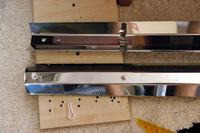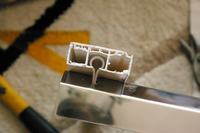 Lid top: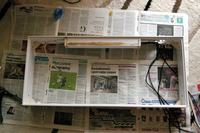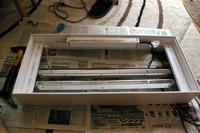 Lid bottom: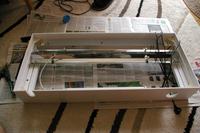 Adding hinges and plaster: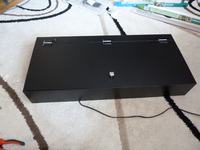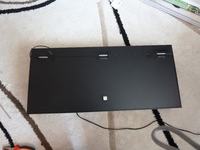 The lid is also equipped with a mechanism of supporting the flap. You can buy a wrist to lift the cabinet fronts in a furniture store. This will allow you to keep the flap in any position.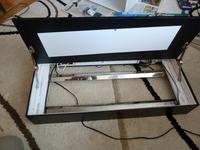 How the lid looks like: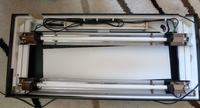 And how it looks together with the aquarium: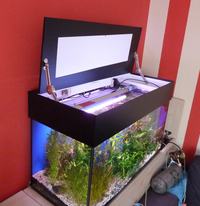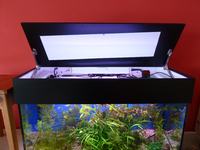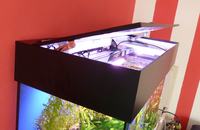 Remember to add 2mm to the dimensions so that the lid can smoothly fit the aquarium (802x352mm instead of 800x350 in this case). The flap can turn out to be too wide what can cause problems with locking, so that you may have to change its dimensions.
Link to original thread -
Pokrywa do akwarium 80x35cm