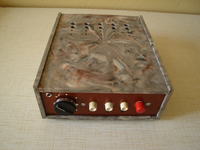 It is a construction of three-channel illuminophony device based on schematic of kit NE111. PCBs were designed in Eagle and made in very popular thermal transfer method.
The schematic was changed a little (supply system was changed to monolithic with stabilizer 7815. The electronics is powered from optocoupler TS5/5 which provides 15,5V/0,3A on the secondary. Instead of BC238C, this design uses BC547. Executive system is a typical application of the manufacturer of triacs BTA06-600C, galvanically separated from the rest of the circuit by means of optocouplers MOC3041 switched in zero.
The whole was closed in a housing with dimensions of 165x200x65mm. On the rear wall in a rectangular plastic box, there was placed a terminal block for connecting lights, which can be closed by a pushed lid.
On the front wall, there is a potentiometer used for control of the sensitivity, 4-position bistable isostat for individual switching off the lights and switching on the device, mini-jack socket providing the control signal and 4xLED in the following colors: R – bass, G – medium tones, B – treble and indicating the enable as a monitoring of the unit's operation.
Triacs and 7815 were equipped with small heat sinks. Circuits of triacs were additionally protected by time-delay fuses, separately for each of the channel.
NOTE!
Safety of use is provided by galvanic separation on the optotriacs, however remember to carefully use the device as energetic devices, where there are voltages and current which can be harmful! People without experience should make this device under a supervision of a person authorized and knowing the rules of working with systems powered from 230V!
Pictures: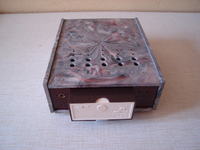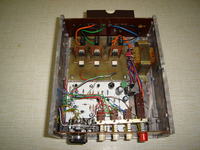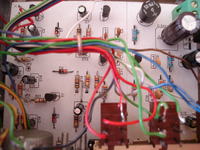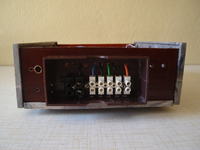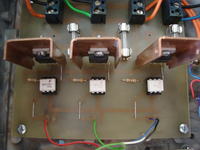 Link to original thread -
Iluminofon na 230V raz jeszcze