hi,
I need any tutorial regarding ADS-Matlab cosimulation.
I have to implement a optimization algorithm for amplifier. I couldnt write the equations for the amplifier .It is very difficult.
So I have chosen Cosimulation. Using the output of ADS , the matlab function could generate input variables for amplifier.
I have a doubt. 1. Please see this figure.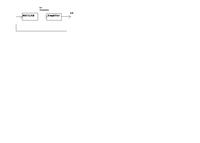 Can I able to connect like this figure? I read many threads regarding ADS o/p which is stored in ASCII txt format and call in Matlab using function "import". I also give it like this. whether the loop (amplifier to matlab )connected is correct?
2. Please give any example or tutorial or thesis for simple example.