Hi
The attached (LTspice sim and PDF schem) is a 3.6kW Half Bridge SMPS. 3 Phase 240VAC input. 3 phase , 6 pulse rectifier, 12V, 300A output.
The Half Bridge primary side rail splitter caps each have 26Arms of ripple current in them.
They are as follows…
Film capacitor: 12uF MAB MKP 12/400 Siemens
https://www.rgbautomatyka.pl/media/docs/en/96/12UF MAB MKP 12-400 SIEMENS - product information.pdf
Here is a picture of it on ebay...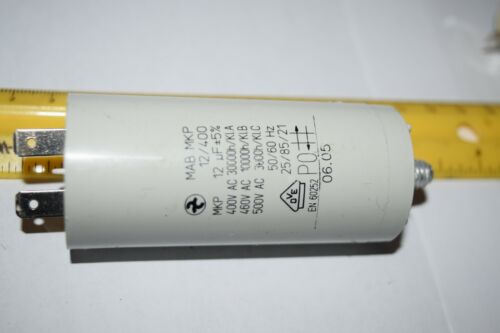 Find many great new & used options and get the best deals for DVE EN60252 MAB MKP 12/400 12UF +-5% 400V AC 30000h Capacitor New Quantity-1 at the best online prices at eBay! Free shipping for many products!
A proper datasheet cannot be found. (also they dont weigh anything like 1Kg) Do you know how much ripple current they are rated for?
Last edited: