Good evening, this image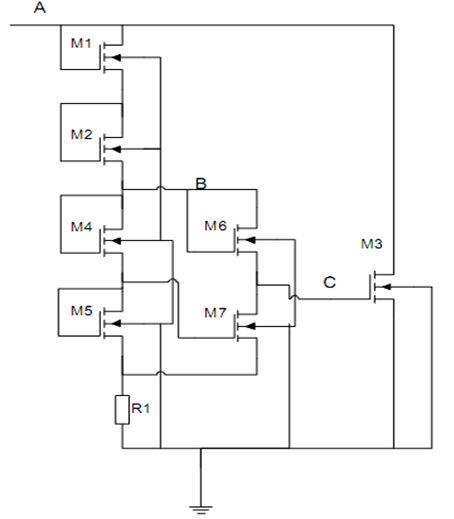 is a voltage regulator can maintain constant supply voltage to the input of the integrated circuit of the RFID tag
but I fail to understand its working principle.
in the article it says that the system is a kind of negative reaction system cons, the problem is that I see no mm exit system
I decided to made ​​to vary the voltage at point A as the input of the system, but the problem is that I do not see on the diagram output of the system.
or if a regulator requires an input voltage and output variable which is fixed.
thank you in advance