A while back the owner of an electronics shop I frequent gifted me an old pcb for a power supply he had laying around, because he had no use for it and he wasn't sure where it was from either. Since then I've tried and tried to find the proper specifications of the machine but to no avail.
The PCB takes 8 inputs, 1x 9V AC, 3x 10V AC, 3x 16V AC and 1x 30V AC, from a custom transformer I'll order once I have the rest figured out. On the output, there are is a 12V Terminal, a 5V one, two 0-15V, and one 0-30V, plus three terminals for 2K potentiometers. The regulators it uses are in a TO-3 package, one LM7812K, one LM7805K, and three LM350K. Furthermore there are five SIP diode bridges and three others in a package I haven't identified. I'll upload some images to help clarify my explanation.
The last clue I can fine is the word "DISTESA" on the back, plus several iterations of "M&T"
I'm posting to see if anyone can find me what power supply the circuit belongs to, or even better, the complete circuit diagram plus component list.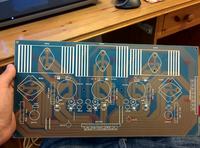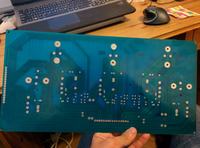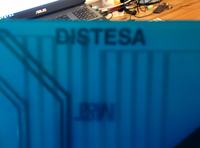 Thank you very much for reading,
DDgun99