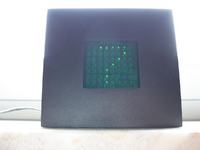 This is a construction of a clock with display in the form of matrix consisting of 56 LEDs. These LEDs form a display with a resolution of 8x7 pixels.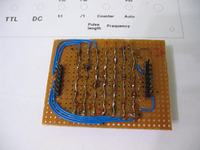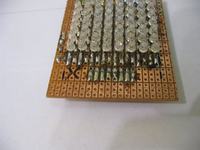 When the display is ready, you can use it for example for popular game Snake. This game can be made on contact board. The next thing you have to do is to make a RTC module and build a clock.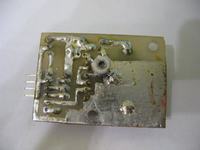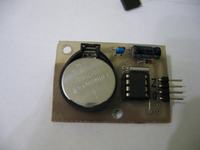 Snake program takes 976 bytes, and the clock program takes 1298 bytes. Attiny2313 provides 2kB of Flash memory, so that you can use it by merging both programs to one, creating a LED matrix clock with built-in Snake option.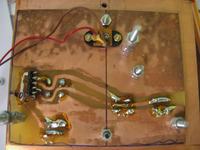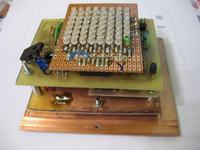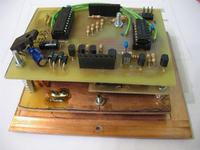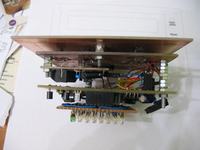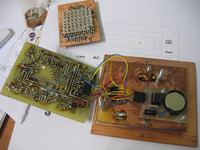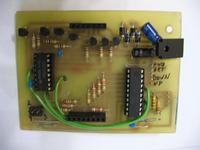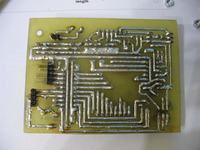 LEDs' anodes are connected to the transistors BC556 controlled by demultiplexer 74155. Transistors BC556 switch the next lines of the display. LEDs' cathodes are connected through resistors 220ohms to the microcontroller port. Communication with RTC is implemented via software I2C bus. Control is carried out by means of four buttons placed in the rear wall of the housing. In the clock mode, pressing the button LEFT causes switching to the time setting mode. Using the buttons UP and DOWN you can set the further numbers. Pressing and holding down (about 1,6 second) the button RIGHT causes the change of operating mode from Clock to Snake and vice versa.
The housing was made of plywood and plastic, glued, screwed and filled in. It was painted using the acrylic color with the aerograph.
Although the housing was not designed to be a part of a portable device, it can be used as a pad.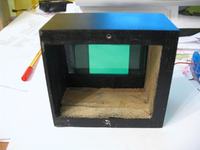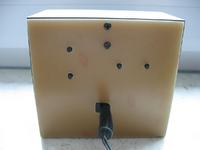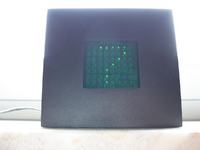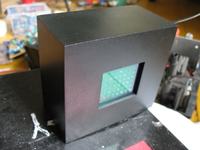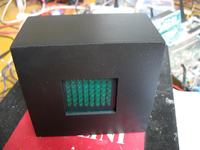 The device can be powered from a battery or mains power pack.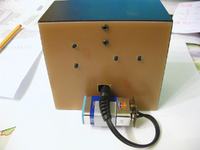 Link to original thread (useful attachment) -
Matryca LED - zegar z grą Snake.