Hello everybody,
Please help me with this.
I'm doing a clock generator from a ramp and the figure is shown below.
My concern is although using the circuit I was able to obtain a 1MHz from a VDD=2.7~5.5V,
the resulting ramp is not within the VH and VL limit. Am I doing the right track?
Shown below are the resulting simulations..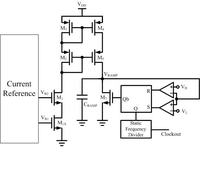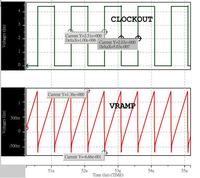 .
Thank you for taking time reading this one.
---------- Post added at 08:57 ---------- Previous post was at 08:56 ----------
I'm using VH = 1.2V and VL = 0.6V