bootstrap capacitor
Wish to construct a 12V to 5V, 1 A, synchronous buck converter as shown in Figure 1.
Specifications
----------------
Vin = 12V
Vout = 5V
L = 100uH
Cin = 4.7uF (input capacitor)
Co = 22uF (output capacitor)
CBOOT = 0.1uF
PWM: 100kHz and 50% duty-cycle
Mosfet: IRF540
R1 = R2 = 28 ohm
R3 = 82kohm
[Q1]
Based on the specifications given above, what is the voltage rating of boostrap capacitor CBOOT that should be used?
[Q2]
Simulation based on the specificitions given above was carried out and it worked as expected. However, the constructed synchronous buck converter did not work. The measured output was very low, approaching zero. What are the possible causes to this problem?
[Q2]
What is the best value of VCC in this application?
Figure 1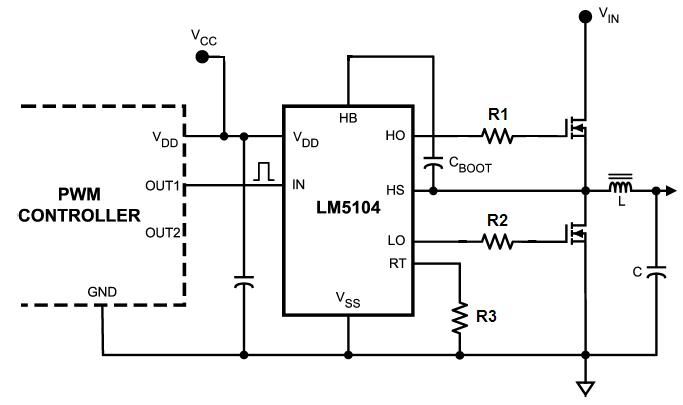 Figure 2