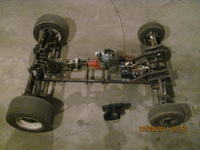 User floop93 presents the project, which was performed in his free time. The design is made from scratch, fully amortized (four-arms, bushings, cells from a large chain).
Rear wheels are from Meleks, and the front from some machine (probably from the grass chaffer). The engine was taken from an old German toppers, and transmission from an angle grinder. The chain transmission was made on the basis of bicycle racks, that allow you to change gear (just render chain between the 'gears' to change gear ratio).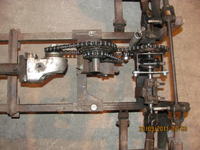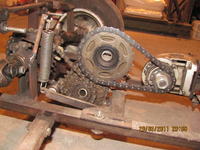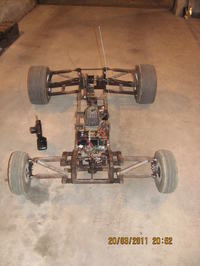 The differential - also made by user floop93 (modes taken from angle grinders), despite a slight warping the cabinet is working fine. Unfortunately, there are not a permament lubrication, so you have to remember to oil it from time to time.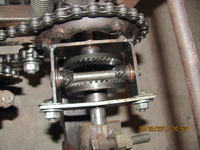 The steering system was reworked. The mechanism of electric windows in the car has been applied. Servo electronics and a simple system, based on the contactors was used to control the motor.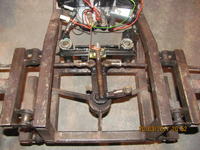 A lead battery 12V 7 Ah has been used, the apparatus disassembled from HPI, 2ch, 27 MhZ, the power output 5V voltage regulator (simple layout with 2 capacitors) and the previously mentioned servo electronics.
Link to original thread -->
click here
Last edited: