Joined

Nov 3, 2009
Messages

47
Helped

0
Reputation
Reaction score

0
Trophy points

1,286
Location
Activity points
I've got a REMA 74/E-06010 AC motor that I want to use to test my alternator when I have rebuilt it. Only problem is, it turns the wrong way to make mounting easy, so I'd like to reverse it if possible.
The markings are as follows: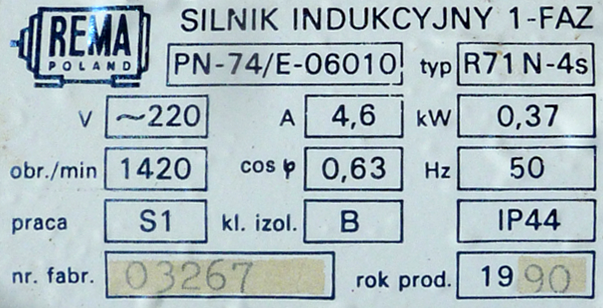 Connector block: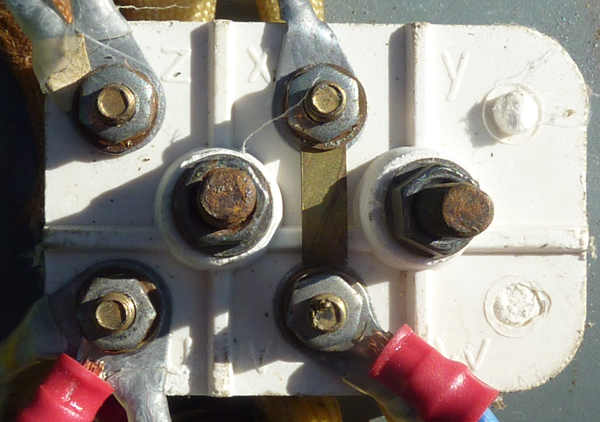 There are six wires coming from the motor: C1, C2, unmarked Brown (assume C3), C4, C5 & C6. The resistances measure as follows:
C1 to C3: 0.1Ω (or perhaps zero)
C2 to C5: 6Ω
C4 to C6: 4Ω
Current connections:
Z: C1, C2
X: C3 (and jumper to V for voltage selection, see image below)
U: Live, C4, C5
V: Neutral, C6 (and jumper to X)
Note also the 220V jumper label:
I'm a bit confused by this, as the main label says it is already 220V, so what is this telling me?
Here is a diagram of the connections: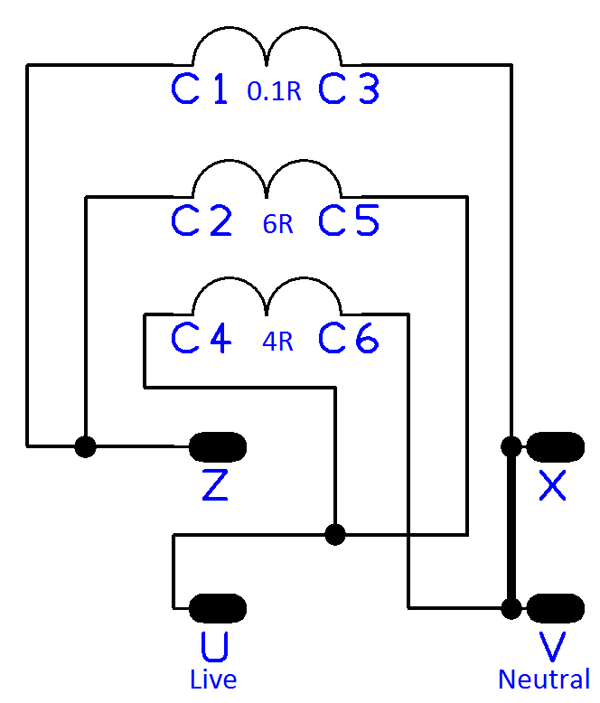 It looks a real pig to take apart to trace the windings, so any suggestions?