Hi all,
I would like to ask a few question about regarding opamp as comparator.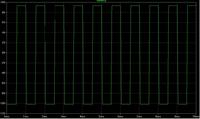 1. Why is the High Output Voltage not equal to the Low Output?
2. How can Low Output reach below 10V ?
3. Which parameter in the datasheet gives the info of the Maximum voltage the output can reach up to, with respect to the Vcc?
Thank you