Joined

Dec 23, 2015
Messages

1,275
Helped

314
Reputation
Reaction score

312
Trophy points

83
Location
Activity points
I have tried to simulate the circuit showed below with thyristor from DISCRETE library but shows me the message: No PSpice Template for Q2 (also for Q1).
But it is not only with S2800 thyristor, with other thyristors from that library too like T106D1/TO or others..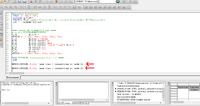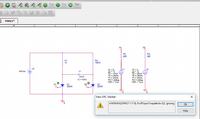 But it works with thyristor 2N1595 from EVAL library for example.
Do anyone know why happens that or how to fix it or what to do ? I think the problem is the library...
If anyone uses Orcad please make a fast simulation using a thyristor from DISCRETE library and tell me if happens that issue.