hi,
5 order active filters are generally illustrated as in picture with sallen-key toplogy..
the first order part, RC circuit, added the beginning or the end of the filter with a voltage follower..
in both case, for example in picture, we do not isolate the RC circuit from previous stage, so RC can
consume power, right ? than what should we do ? add another voltage follower before RC?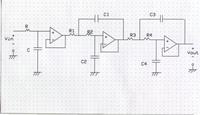 [/url]
and why do we add that voltage follower at first ? is it so important that isolate 1st order RC circuit from second order part ?
and finally,
if i want to isolate the filter completely from previous and following stages,
what about hiding first order part in feedback loop? like this: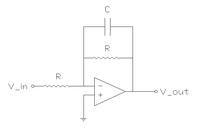 [/url]
i will be happy if you correct me where i am wrong..