12v to 3.6v
Hi anyone knows about how to design 12v to 3.6v Converter but with 2A current?
I will use it for powering Sony Ericsson GR47 modules. I have founfd the schematic below, but I couldnt find IC MIC4684 in my country. I need similar schematic but with different controller.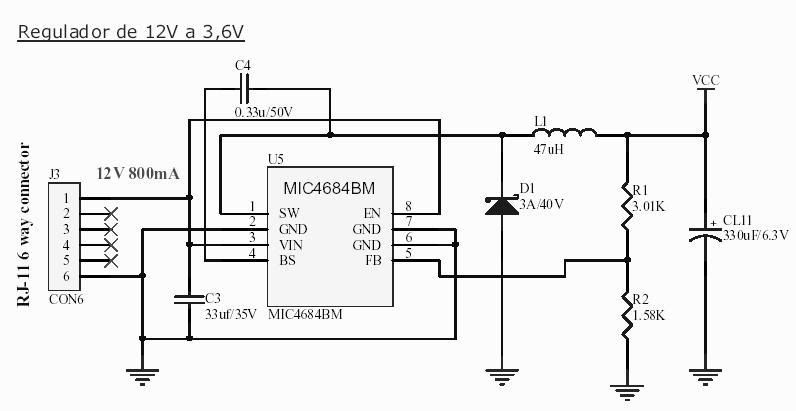 Any helps would be greatly appreciated.