I'm building a signal generator which simulate unstable of power line such as Dip, Swell, Transient, Harmonic etc.
The concept that I done is that generate signal from ADC and then input to amplifier and finally transformer.
I encounter the problem while generated the signal of transient.
I found that the transformer can't response the transient voltage and give very low voltage to output even if force maximum level to input (as attach images).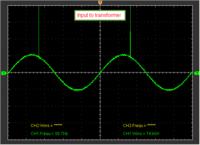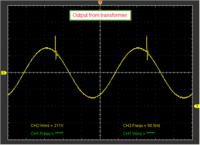 I think the transformer can't response to high frequency cause of the transient time is only 1uSec(1MHz).
Could you please give me some idea to solve this problem?