Hi all...
I am developing 3mhz ultrasound tharepy for my company...Already i developed the same machine in 1 MHZ frequency... (its nothing but to amplify 1 mhz frquency to 180v & give it to piezo electric crystal, It vibrate 1mhz frequency & its used for some treatments...) here we check that vibrate with water... If that water fountain is peak that freq (.8Mhz to 1.2Mhz) is typical for that crystal...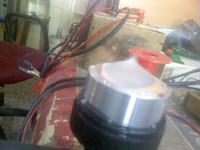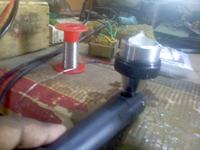 this 1mhz output amplifcation is acheived by this circuit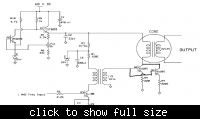 Piezo electric crystal & wave form are below (for 1 mhz)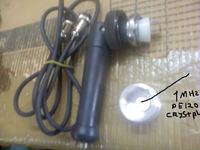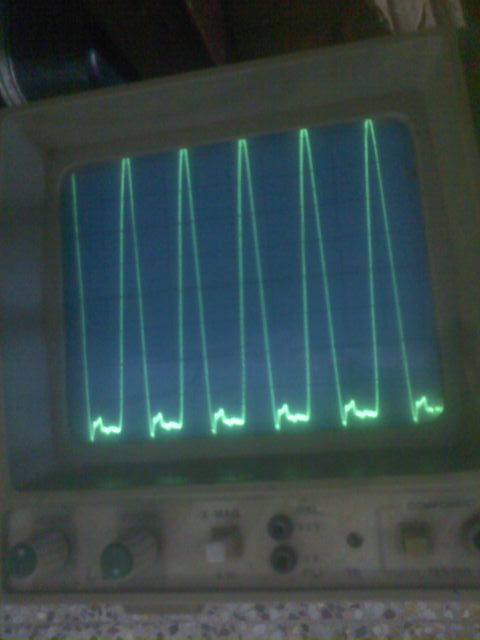 now.. iam developing the same in 3 mhz crystal.. initially i stuggled 3 mhz 180v amplification...
But now i amplify 3mhz to 120v using mosfet irf840 or irf 620 instead of transistor BU205 in above (amp) circuit....
if i give this (120v, 3mhz) to peizo crystal there is no fountain in water... (like 1 mhz).. (actully water fountain will come more sharper than 1 mhz but unfortunately i didnt get)
then i doubt in torroidal core same is using for 1 mhz.. My friends also suggest the same... (i didnt have much knowledge about this but i collect some details about this torroidal metrail form our supplier its HIZN, HF4)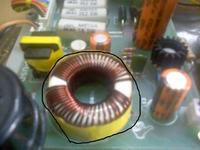 after that i change that torroid metterial & change turns of windings (to match impedence) etc... etc... but no improvement...
i am not able to find the solution for this problem for months... plz any one give some correct sollution or idea for this...
Thanks in advance...
---------- Post added at 16:17 ---------- Previous post was at 16:13 ----------
And also please anyone sugfgest me the best way or circuit to amplify 3mhz frequency 6v to 180v...