Joined

Dec 23, 2015
Messages

1,275
Helped

314
Reputation
Reaction score

312
Trophy points

83
Location
Activity points
One problem of my exam is the following one: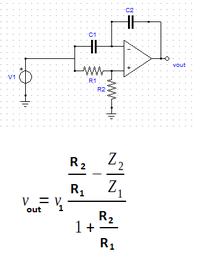 If the sensor's variable capacitance varies like this: C=Co(1+x), for a linear output, must be placed where C1 is on the schematic. (I do not think this is important for what I will ask below though)
There were several questions to do to this circuit but one of them is the following one:
Will this circuit work in real life? Briefly explain your answer.
So to that question I did not answer anything... could someone tell me what would your answer be if you were in the exam in my place?