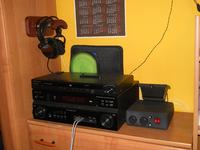 This is a construction of color-phone – 3 channels iluminophony. It was based on kit AVT-2195 and connected with amplifier on TDA1516.
The device consists of three pieces: the color-phone, amplifier and power supply. The system is passive construction (connected to the amplifier output), but it is good to add an amplifier and combine both devices. You can create this color-phone all by yourself: PCBs and assembly.
Pictures: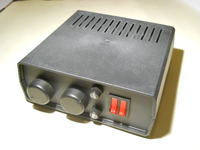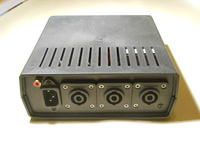 Sound from any audio source (for example from rec-out outputs in amplituner)goes to the amplifier. Then amplified sound goes to the color-phone system and there it is divided into three bandwidths (low, medium, high) and turned into flashes of the lamps. The whole is powered from 230V, which gives you the free choice of the lamps or bulbs used.
You can use this equipment at home or party, but you also can connect a powerful lamps such as 150W halogens. The device is closed in a small housing.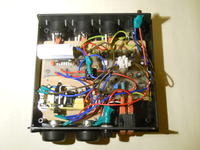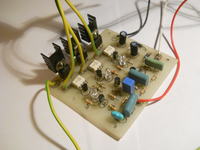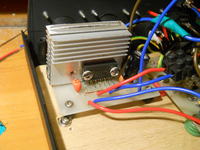 Videos of the opreration of the device:
Link to original thread (useful attachment) -
Kolorofon aktywny na 230V