Optocouplers like MOC3041 are usualy used to drive TRIAC which then switch some mains powered circuit.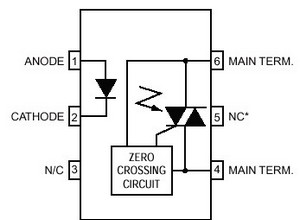 I was wondering if it would be OK to use MOC3041 for switching low-power circuits directly without using intermediate TRIAC. There's already low-current TRIAC inside of MOC3041, so why not use it directly? I could imagine it for switching low power stuff like LED light or USB charger.
But i remember i've tried it once with some 3W led bulb (3W 230V AC = 13 mA, which i expected to be OK for such small device that is rated for 1A repeated peak pulse). But it was not working properly. I don't understand why. I think this might be nice minimalistic and cheap replacement to full blown solid state relays for non-inductive loads up to 10W.
And i don't really see why it didn't worked without intermediate TRIAC. Any ideas?